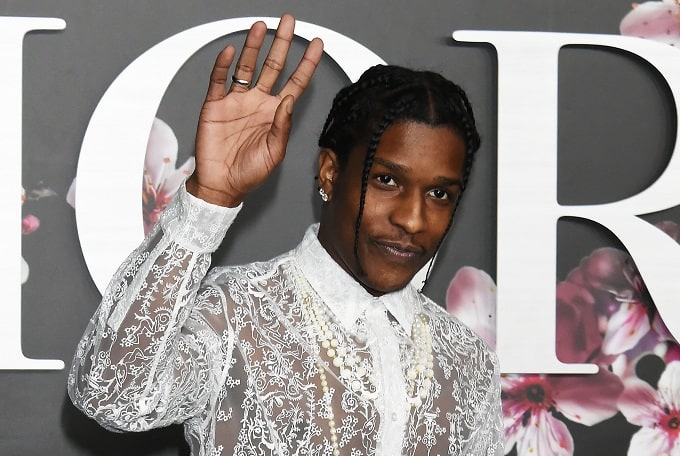 ASAP Rocky is a person who is hip-hop artist. He grew up in Harlem named after the one of the greatest rappers Rakim. As his family is hip-hop lover, he has built his talent since a toddler. However, his financial situation was not so good that his family were vulnerable within the environment of drugs and violent. After his father went to prison because of selling drugs, Rocky also started selling drugs and doing teenager stuffs like other Harlem kids. Thankfully, Rocky was talented that he utilized his energy to the music. He met ASAP Yams (founder of ASAP mob), and all the legacy started from there.
His visuals and music are so unique, beautiful, and high-end. I would say the style of Rocky's music is a Punk within the Hip-Hop. His lyrics can be very offensive, but I understand as a form of showing the toughness of himself. This is because his world (Harlem) rewarded him if he portrayed being tough. And he raised the standard in the hip-hop, visuals and fashion industry.
The reason why I like Rocky is the authenticity and the compassionate works. After watching all the Rocky's interview, he is a normal person who is compassionate about creating art works. Also, he believes in progress (if reality is shitty, do something about it) and individuality (Everyone is different, but you understand). Not only that. He also found the way to sustain his creating environment by monetizing himself by direct sponsorship from Dior and Mercedes Benz. Those are my understanding about Rocky, and I like almost every aspects of his behaviors (the way of making works, money, and ideology). And it can be person or goods. If it is a tool, I can value it more easily than conventional art forms.
Like I said in class, my definition of the beauty(art) is understanding or sympathy. People understand whatever's value(art). For example, pair of glasses left on gallery floor mistaken for art because people probably thought the artist is trying to cause a scene by simple object, which is also form of understanding. Or the understanding could come to you as emotional feeling because sensing beauty can be scripted in your DNA or unconscious information built up from your experience. So, I like ASAP Rocky who obviously share similar interest and idea about lifestyle if his interviews are not fake. At the end of the day, we all share similar structure of history like fairy tales.