For my upcycling project, I'm going to make a simple press, similar to a bookbinding press. It doesn't have to be very large and doesn't have to apply that much force, so I'm planning to have a suspended weight below the press to apply the force, instead of using mechanical advantage.
For materials, I'm planning to use found wood for the press itself, retired climbing rope to suspend a weight and metal extrusion if I can find it for the frame and legs, otherwise, those will be wood as well.
Im hoping all of this will serve to give it an installation art aesthetic, just on a much smaller, more modest scale. This aesthetic and this variety of art is characterized by the piece's interaction with the space it occupies. The work is static, but its form and scale evoke the dynamic images of its construction.
The most compelling aspect of this aesthetic lies not so much in the end product, but in how observing the end product causes the viewer to reflect on the construction process, and how many dynamic moments were required to generate the static one that the viewer experiences. Art created in this aesthetic can be found in a gallery.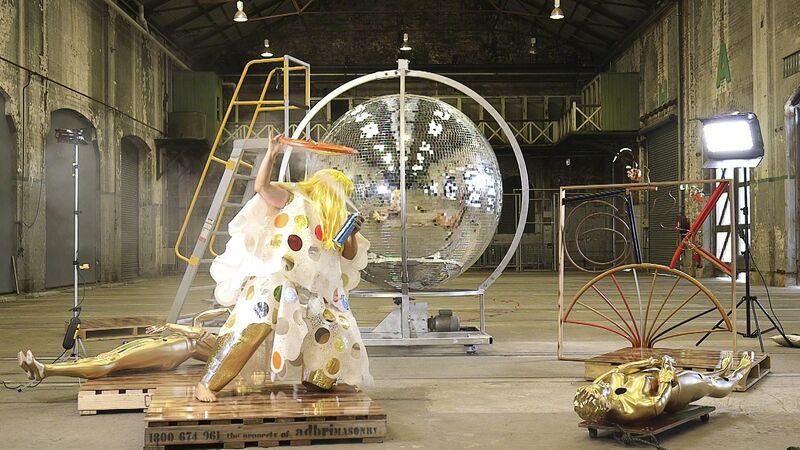 Realistically the project is also likely to take on an absurdist aesthetic as well. I could have done the rational thing and just planned to connect two wooden plates with bolts and wing nuts but I didn't feel like that was very compelling and the relatively modest requirements that I have for the weight I need the press to produce allows me to do something more abstract. Absurdism is characterized by the intentional disruption or defying of rationalism, and realism. Similar to instillation art, absurdism calls to mind its own creation and the abstract irrational decisions that had to be made by a fundamentally rational artist.
Attributions:
US Patent Office Patent Search
ScienceCenter – On Humor and Absurdity In Art
Aesthetics of Installation Art by Juliane Rebentisch